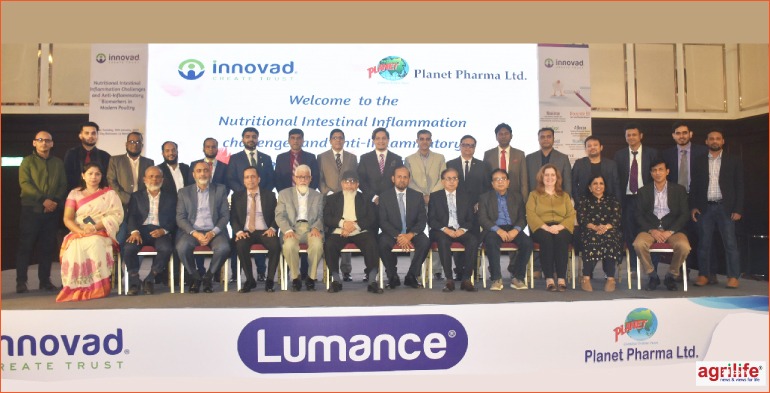 Staff Correspondent: Measuring gut health on farm should be possible using simple tools. various biological markers could be used to indicate the state of a bird's gut health. The goal of the poultry industry is to ensure high productivity product quality and safety. For this reason, ensuring microbiological and toxicological safety of poultry feed entails a major challenge. Sustainable production is essential for entrepreneurs in the poultry sector these days. This requires the latest and updated technology of the world.
Keeping these issues in mind, a seminar on "Nutritional Intestinal inflammation challenges and anti-inflammatory biomarkers in modern poultry" was jointly organized by innovad® & Planet Pharma Ltd. at Le Meriden, in the capital city Dhaka on Tuesday, 10th January, 2023.

Mr. Fahad Habib, Director, Planet Pharma Ltd. addressed in his speech that in the past few decades, animal nutritionists have not paid much attention to the gut health. But as one of the largest organs in the bird, the gut serves as a selective barrier to take up nutrients and fluids into the body, while excluding undesirable molecules and pathogens. Consequently, proper gut barrier function is essential to maintain optimal health and balance throughout the body and represents a key line of defense against foreign antigens from the environment.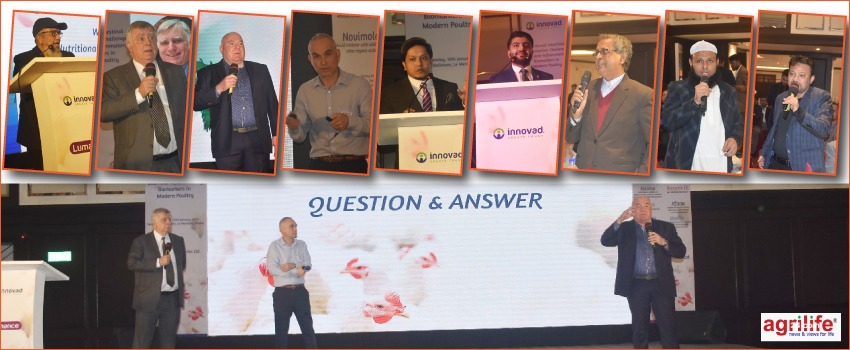 Gradually researchers as well as the poultry industry realized the importance of gut health. Planet always pays special attention to the world's most innovative technologies to solve these issues. Over the past three/four years, innovad® products have consistently reached an acceptable level for everyone in the poultry industry added Mr. Fahad.

Mr. Robert "Bob" Nichol, Businedd Director, Asia Pacific introduced the expert speakers as well as briefly introduced innovad® to the invited guests. Mr. Matthew Clark, Director, FeedGuys Resources Pte Ltd. & Dr. Christos Gougoulias, Head of Innovation, innovad® gave speech as an expert speaker respectively. Afterwards they all participated in a question and answer session.

Expert speakers highlighted the importance of gut health in poultry through excellent power point presentations. They addressed that gut barrier function is crucial to adequate gut health in chickens, but oxidative stress, poorly digestible protein and coccidiosis can cause gut barrier failure. In farm animals, feed intake and the efficient absorption of nutrients are very much determined by the health status of the gastro-intestinal (GI) tract.  

Expert speakers addressed innovad® wants to share its knowledge and experiences of bringing innovative and effective solutions from the laboratory to the field.  sharing the newest insights from both academic and applied research on promising bio-marker technologies in modern poultry production.
"Biomarkers of chronic gut inflammation"
"Benefit of biomarkers for mycotoxins in animal production"
"Strategic use of biomarkers in modern poultry production"
Their initiatives greatly in helping the producer to take the right measures and thus, avoid significant economic losses

The increased use of alternative grains, such as wheat, barley and rye, has been linked to performance reductions. These ingredients contain high levels of non-starch polysaccharides (NSP). Because poultry have little or no intrinsic enzymes capable of hydrolyzing NSPs, high concentrations of these ingredients lead to reduced nutrient digestibility speakers added.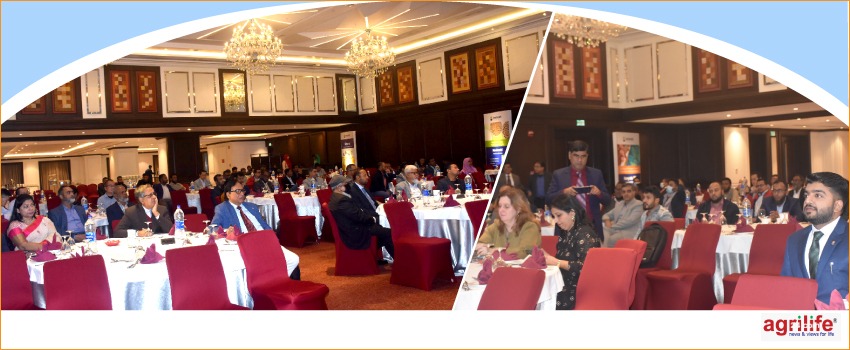 In the closing speech, Mr. Shah Habibul Haque, Managing Director of Planet Pharma Ltd expressed his sincere gratitude to all those present at such a technical seminar. All stakeholders involved in the poultry industry must work together to ensure sustainable poultry production he added. Planet has been working for the welfare of poultry industry since its inception. Mr. Haque expressed sincere thanks to all the entrepreneurs, nutritionist consultants and invited guests for their cooperation.

The workshop was also attended by Mr. Mosleh Uddin, Director of Planet Pharma Ltd., Mr. Badrul Hasan Khan and senior officials of the organization.  In the last half of the program a wonderful raffle draw was conducted by Mohammad Riaz Ghauri, Senior Executive Officer of Planet Pharma Ltd. Director of SMS Feed Md Khosru won the first prize.

Poultry experts and invited guests are said at the event that Planet Pharma has always prioritized research-based products for sustainable poultry production. To that end, the experts feel that this seminar will bring great benefits to the  Bangladesh's poultry industry.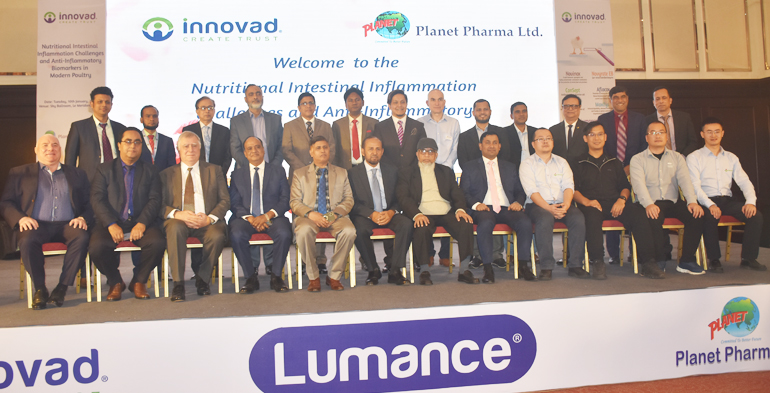 About 165 guests including poultry sector nutritionists, scientists, bankers, senior officials of poultry industry from all over the country were present at the event.