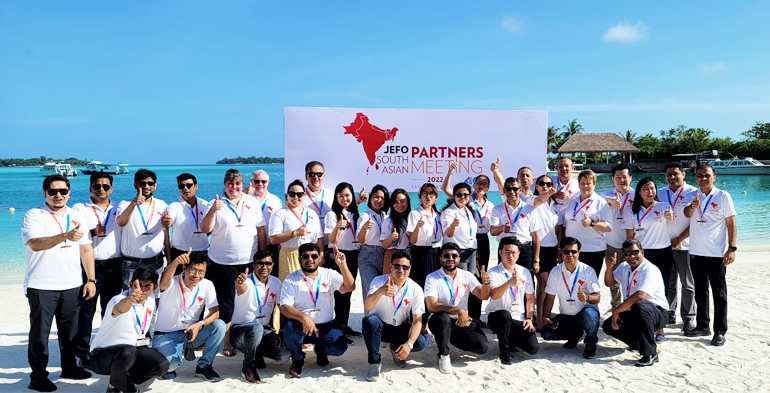 Agrilife24.com:The growing Animal Health and Feed Additives product market in South Asia, JEFO Nutrition Inc. a Canadian company has been working tirelessly. The products produced by Jefo have gained wide confidence among the concerned industrialists. products which are produced by Jefo are making an effective contribution to safe egg-milk-fish-meat production. Following this, JEFO Nutrition Inc. and their South Asian partners recently participated in various events in the Maldives, a country surrounded by beautiful islands.
Jefo continues to maximize its presence in South Asia as part of its strategic planning. Operating in this region for over 23 years, the company brought members of the technical team to share their knowledge with current and potential partners in this region.

Considering these from 24-28 May'2022 Jefo organized South Asian Partners Meeting in Maldives where Bangladesh, India, Sri Lanka, Philippines, Australia, Canada, France, New Zealand, Singapore, Thailand were participated.

During Business Partner Meeting Dr. Peter Crystal, a renowned poultry nutritionists from Australia discussed the use of enzymes to manage current raw material crises while Mr. Derek Detzler, an antibiotic free farmer from Canada, talked about nutritional and management practices to produce ABF chickens.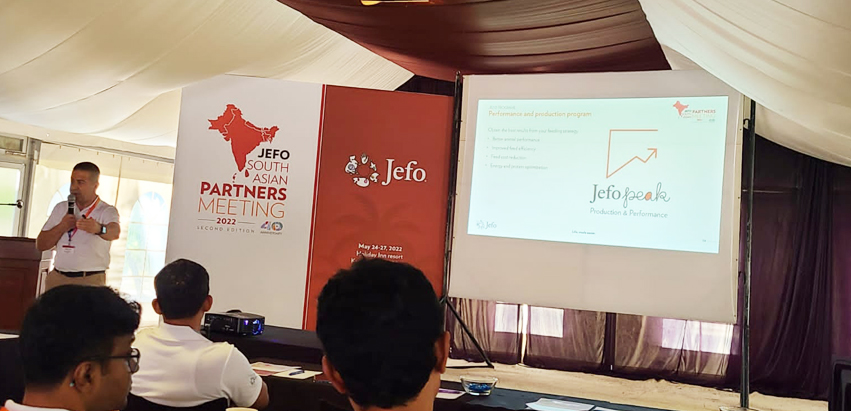 Dr. Jean Fontaine, President, Dr. Abdallah Zankar, Vice President (Sales) of JEFO Nutrition Inc., Mr. Wayne Bradshaw, Managing Director, Jefo Australia, Mr. M A Kabir Chowdhury PhD, Sales Director (South Asia) of Jefo among others were also present at the five-day Business Partner Meeting.

"We realized that, in addition to the quality of our products, the customers appreciated the excellence of our services. Everything we do is based on our Applied Scientific Curiosity and our commitment Life, made easier," said Mr. M A Kabir Chowdhury PhD, Sales Director (South Asia) of Jefo.



Senior & high officials of Jefo greeted all the business partners & best wishes on behalf of JEFO Nutrition Inc. With the help of their business partners of this region their business ties will be much more stronger. Entrepreneurs' unwavering love and confidence in Jefo's products has fascinated them. They are hopeful that their cooperation will increase in the future. It is hoped that business partners will play a key role in promoting safe food in their respective countries.

Jefo's solutions are specie-specific and integrate programs designed for each production phase: Jefo Care for Health, Jefo Peak for Performance & Production, and Jefo Cycle for Reproduction. The Jefo Matrix Technology promotes targeted release of active ingredients in the digestive tract of animals.