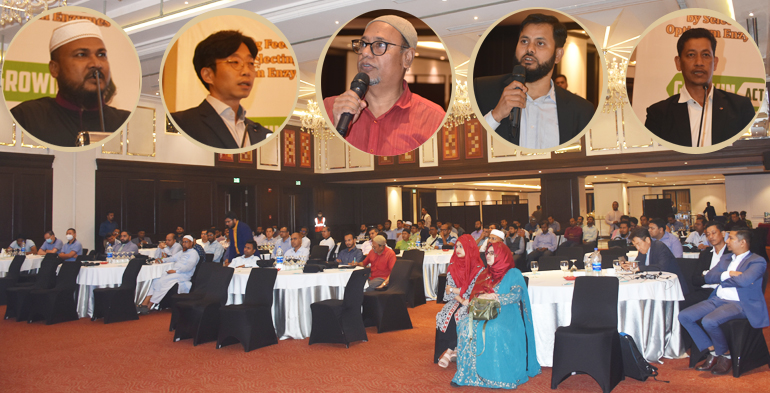 Staff correspondent: Selective enzymes are key additives to be considered in animal nutrition. Enzymes will allow an increase in energy digestibility and reduce problems linked with viscosity, especially in straw cereals rich diets. As the cost of feed generally represents between 60-70% of the total cost of animal production, feed efficiency is a major parameter to consider when optimising the cost of production. But now a day though high prices of feed ingredients our industrialist have turned greater attention to feed enzymes. Feed producers and integrators may not be getting the full feed cost reduction benefits from their current application. Therefore, the selection and use of enzymes should carefully be considered.
Considering these issues, a seminar on "Reducing Feed Cost by selecting Enzymes" is jointly organized by Doctor's Agrovet Limited & CJ Bio was held Tuesday (24 May) at 6:30 PM at  Hotel La Meridien Dhaka.
The seminar was started at 7:00 PM with the welcome address by Dr. Md. Rafiul Karim Managing Director, Doctor's Agro-Vet Ltd.  He greeted all the guests & best wishes on behalf of Doctor's Agrovet Limited & CJ Bio.
Dr. Rafi addressed that they have been providing uninterrupted services in the animal health sector by utilizing 17 years of practical experience. More than four hundreds (400) people have been employed in their company. He expressed his gratitude for participating in the development of the country through employment and development of animal resources.

After that while presenting the Keynote Presentation Dr. Hyeonho Yun Ph.D in Animal Nutrition, Technical Manager, Feed Enzyme. he presented the following information very nicely on the topic of the seminar.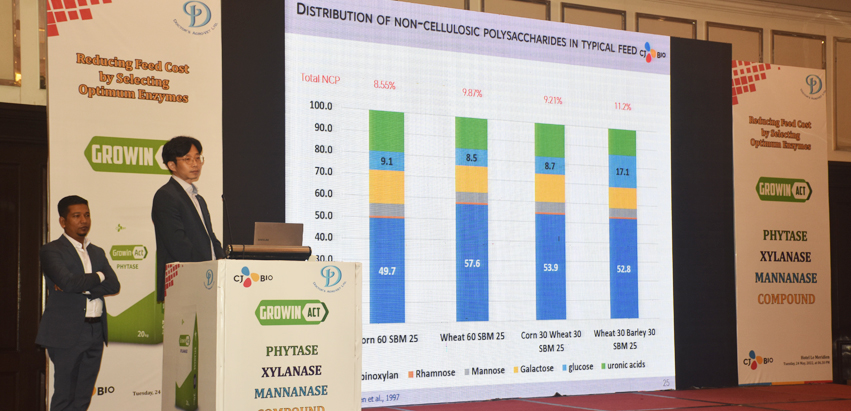 During his presentation he addressed,structural benefits, trial reports of poultry growth performance thermostability, pH stability, feed intake, performance index etc. of the addressed enzymes. CJ enzymes solution AIMS to provide customized service he added.

He said the enzymes of GROWIN ACT PHYTASE, XYLANASE, MANNANASE COMPOUND branded are able to make an effective contribution to the poultry industry in Bangladesh. At this time he answered the questions of the nutritionists.



Expert addressed that feed formulation needs to do the right thing at the right time. At present, the prices of raw materials for global feed production are skyrocketing, so we need to choose enzymes that can reduce the cost of feed production as well as increase productivity in poultry production.



Entrepreneurs involved in the poultry industry feel that the prices of raw materials for feed production have risen sharply in the world today. There is no possibility of sudden reduction in the price of these raw materials. In this case, animal nutritionists can play an important role in changing the feed formulation.  In that case, such  seminar is considered very important for all concerned. Market conditions for corn (maize), wheat, soyabean meal and phosphates have encouraged nutritionists to explore new ways to optimize their feeds.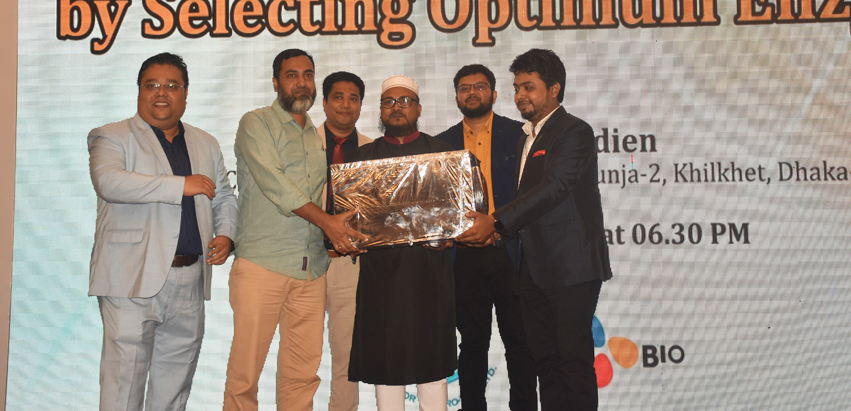 An excellent raffle draw was held at the end of the seminar. Md. Abul Bashar Mithu, General Manager of AG Agro Industries Ltd won the first prize. This session was conducted bt Dr. Md. Tusar Chowdhury, Director of Doctor's Agrovet Limited.

Closing remarks was made by Dr. Paran Sarma, Sales Director, Indian Sub-Continent (ISC)



Md Dilshad Alam, Country Manager, Bangladesh, Mr. Steven RYU of CJ Bio, Business Development in South West Asia & Director &  other high officials of of Doctor's Agrovet Limited  were also present on the occasion.

Talking to Poultry Nutritionist  of the country, it is learned that at present they are not able to adjust the cost of feed production cost in any way. Keeping the quality of feed need high quality feed ingredients. Enzyme is an important additive in this regard and they think that today's seminar is very important for the industry.  For this they express their sincere thanks and appreciation to the  Doctor's Agrovet Limited.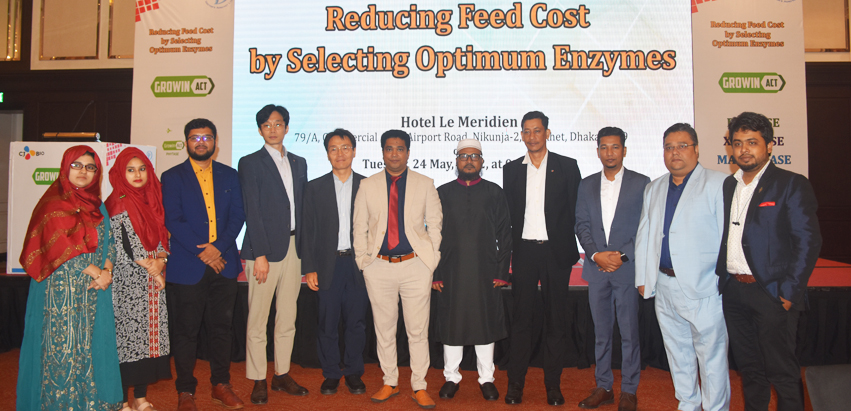 About 150 guests including senior officials of livestock department, entrepreneur of different feed industry, breeder farm and many more of the country's poultry industry participated.  In the end, everyone participated a networking dinner.