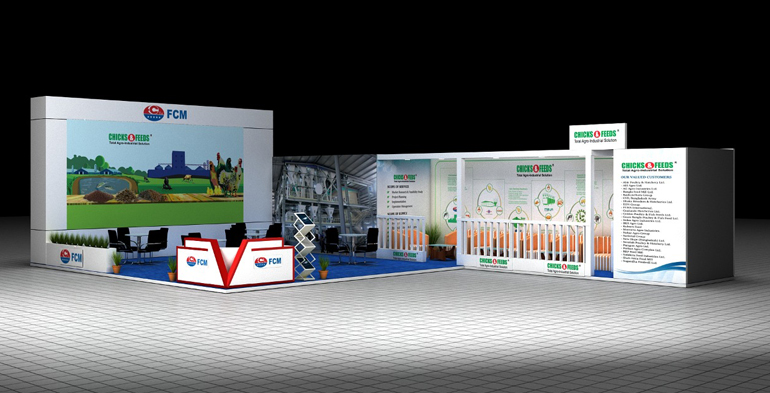 Business Correspondent: "FCM 10th Agrotech Bangladesh 2022" is going to be held on 26-28 May 2022 at Bashundhara International Convention City (ICCB). Chicks & Feeds Limited, one of the top service providers in the agricultural industry in Bangladesh, is going to participate in the exhibition which is jointly organized by Rural Development Academy (RDA) Bogura and LIMRA with FCM's Title Sponsorship.
The industrialists of the country are now establishing world class poultry and fish industries. To set up and manage these industries, proper technical knowledge and skills is required. In line with these new technologies, various agro-based industries are developing in the country. Keeping these aspects in mind, Chicks & Feeds Limited is participating in the "10 Agrotech Bangladesh-2022".

Mr. Ekhlasul Haque, Managing Director of Chicks & Feeds Limited said that entrepreneurs always consider international standard machineries for long term and sustainable investment. Chicks & Feed's expertise team and their Technical Advisor Dr. K S Arora will be there to inform about FCM's new generation Pelletmill, Twin Extruder and other new generation machinery, prefabricated eco-friendly sheds and equipment from famous ASTINO of Malaysia. Besides, ISHII Poultry (IP), a renowned Japanese most energy saving company,  Meyn's Poultry Processing Technology, SALMET cages and Mancini slaughtering technology.

Entrepreneurs can also learn a variety of technical issues. In Hall No. 4, FCM- Chicks & Feeds pavilion will be prepared always to assist you in your any interest or finalization.

For more details contact- Customer Care: 01725-633337 & 017 1126 2394.

The fair will be open to the public every day from 10 am to 7:30 pm without any entry fee.