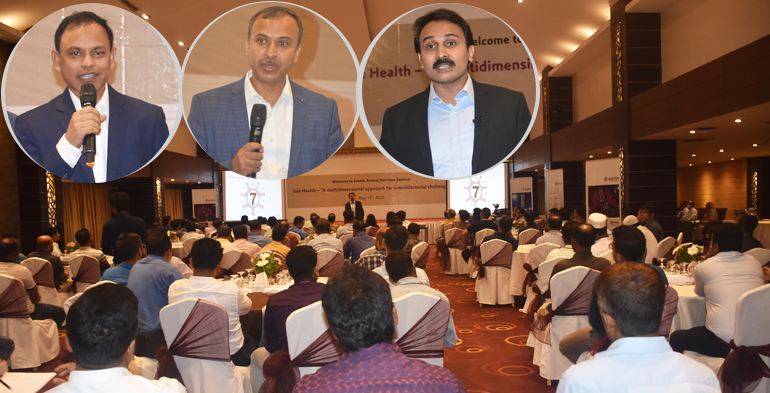 Special Correspondent: Maintaining the balance of good gut health is a key aspect of getting the best growth and FCR out of any food producing animal. Gut health in poultry is essential to raising top performing birds. To create a healthy intestine from the very beginning and to maintain optimal gut functions throughout the whole growth period to avoid enteric diseases, like necrotic enteritis (NE) and bacterial enteritis (BE) or dysbacteriosis.
Considering these issues, a seminar on Gut Health titled "A multidimensional approach for a multifactorial challenge" was held On Wednesday (18 May) at Dhaka Regency hotel. The Seminar was Organized by Evonik Bangladesh Limited.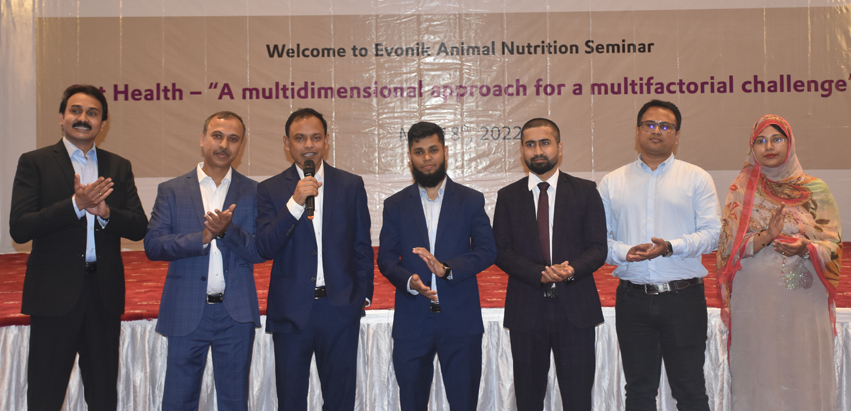 The seminar was started at 7:00 PM with the welcome address by Dr. Sanjit Chakraborty, Managing Director, Evonik Bangladesh Llimied. He greeted all the guests & best wishes on behalf of Evonik and congratulated all those present on the occasion. At this moment he introduced his colleagues to the audience.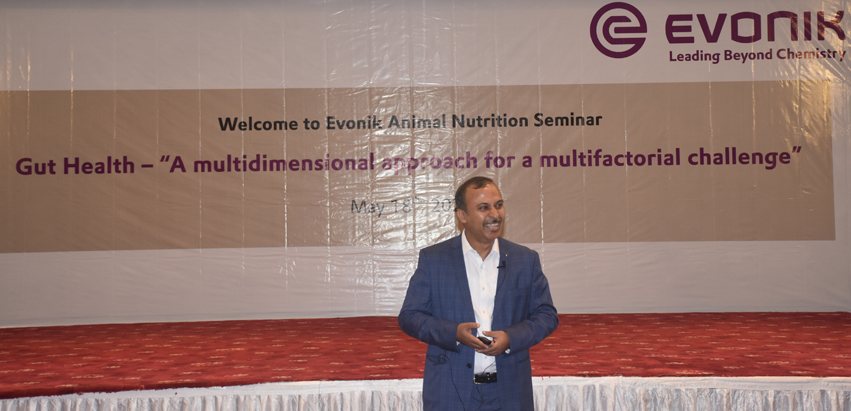 After that technical session was started & experts of Evonik presented their speeches. A technical talk on  "Transformation at Animal Nutrition: System Solution" was made by Dr. Saikat Saha, Regional Business Director of Evonik India Pvt. Ltd.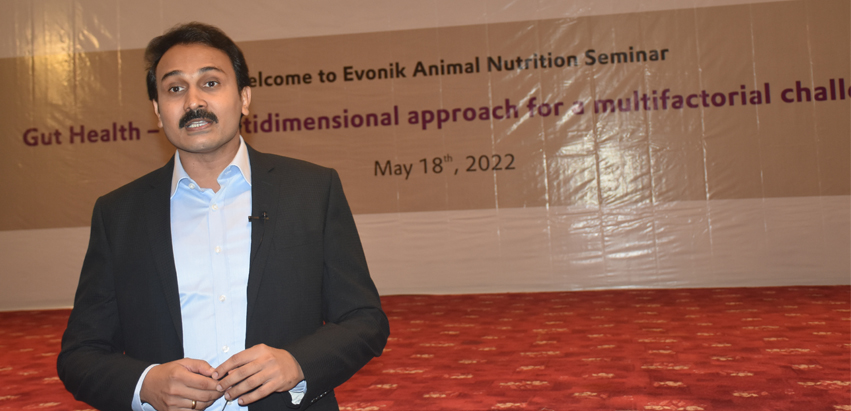 After that A Keynote paper on  "The changing landscape of Gut health"  was addressed by Dr. Pradeep Krishnan, Technical Service Director, Evonik (SEA) Pte Ltd.

Experts addressed that balancing food safety & security and ecology is now a days most important. And how Evonik helps the availability of food. Also Evonik works for high quantity of animal protein availability. They discussed about the challenging of farmers as ell as feed millers.



They addressed how we produce antibiotic growth promoter free egg and chicken. The speaker also discussed some Evonik's solution & digital tool. During the seminar mycotoxin on feed ingredients, antibiotic free feed production also addressed. Functional feed ingredients for gut health are very much needed that is highlighted by the expert in the seminar.



it is informed by the experts that when properly managed good gut health in poultry automatically empowers birds to fight off disease. A healthy gut is essential for the efficient conversion of feed into its basis components for optimal nutrient absorption. If digestion and nutrient absorption is compromised an imbalance or overgrowth of the gut microbiota can occur which in turn will affect bird health and performance experts are added.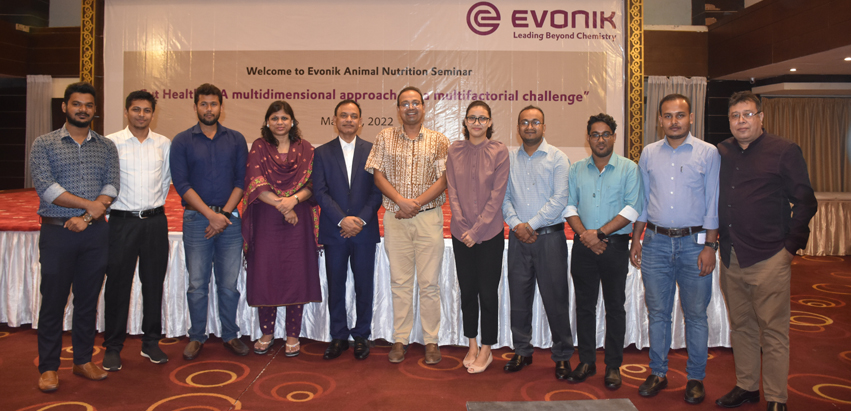 Later on a Q&A Session was held. At the end of the program a nice quiz competition was organized. This quiz session was conducted by Dr. Masudul Islam, Busienss Development Manager, Evonik Bangladesh. Sherajum Munira, Executive (Customer Service & other high officials of Evonik Bangladesh were also present on the occasion.