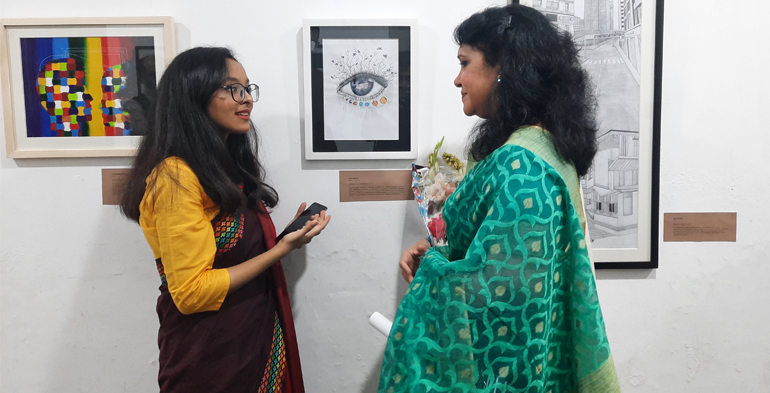 Agrilife24.com:First Solo exhibition of Afsara Mobashira Raya, a prosperous artist and student interested in studying architecture. She is a young soul whose first exhibition was held at Studio 6/6, Mohammadpur in the capital city Dhaka on Wednesday (January12). This exhibition was inaugurated by Chief Guest Yasmin Mushtari, a renowned singer ( Nazrul Sangeet ) and Special Guest, renowned artist Najib Tareque.



It was a one day event to showcase her works to the people of Dhaka city. Sometimes a little push can lead us a long way. We see a potential in Raya's work. The wait for good art is long and fulfilling at the end.



It is always a pleasure to work with young artists such as her. The use of different mediums and exploration of forms and ideas is apparent in her work. The exhibition was a success for the artist and her work. It was a spectacular event.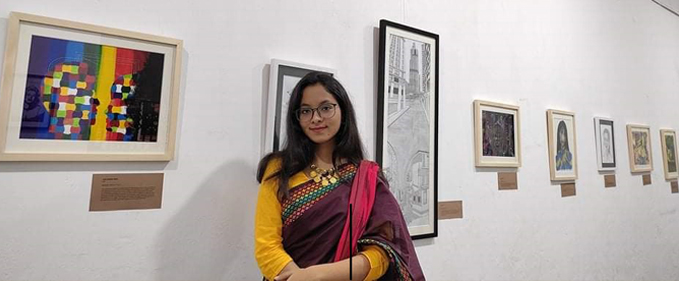 Few words from Afsara Mobasshira Raya
Growing up as an artist, I would read anything about art that I got my hands on. I enjoy drawing and painting human forms that capture motion, human emotions and the spontaneity of life. Increasingly my interest branched from painting into design and architecture. For creating art, I've tried different mediums.

As a budding artist, my future works will reference music, contemporary culture and nature that will inspire people to imagine and form new ideas. I want to explore new combinations of art and architecture.