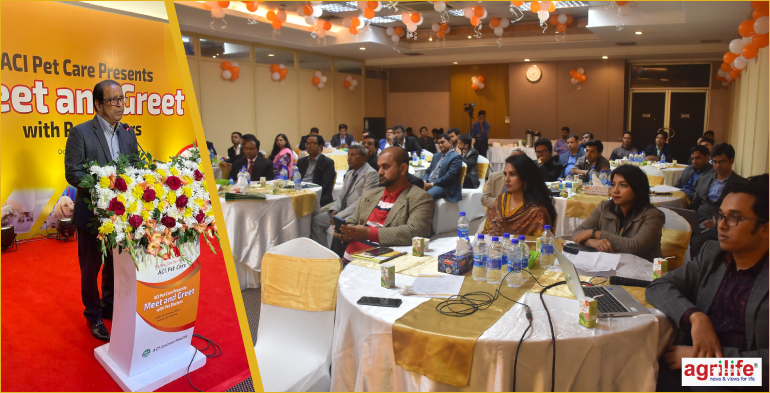 Special correspondent: Pet lovers in the country is increasing day by day. Many entrepreneurs are being created around pets which will play an important role in employment. Pet market is expanding and pet practitioners are playing a leading role for this. There is an opportunity to grow more pet market & everyone should come forward to provide proper treatment and services to the pet lovers.
President of ACI Agribusinesses Dr FH Ansarey addressed this in his opening speech at an event was held on Thursday (January 12) evening at the ACI Center in Tejgaon Dhaka. The event titled "Meet and Greet with Pet Doctors" organized by ACI Pet Care.

We all need to work together to improve the quality of technological products and services. We all feel happy when we see pets are happy and they should be well.  But we have to take that responsibility Dr Ansarey added.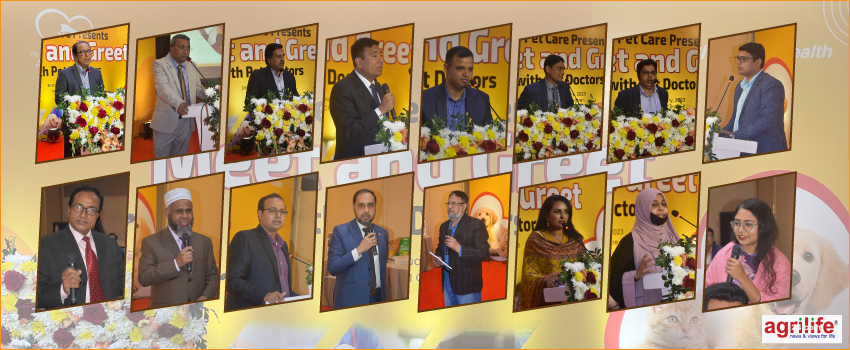 Dr. A B M Shahidullah,Dr. Md. Rajaul Karim, Dr. Maksudul Hasan, Dr Mohammad Rafiqul Islam Talukdar, Dr. Nazmul Hoda, Dr. Saidur Rahman, Dr Sagir Uddin Ahmed, Dr KBM Saiful Islam, Dr, Jannatul Noor, Dr.Samira Supti, Dr. Afzal Hossain including and a no. of of pet experts were exchanged views at the event.

Over view about ACI Animal Health was addressed by Mohammad Shaheen Shah, Deputy Executive Director, ACI Animal Health. The event was coordinated  by Dr. Faisal Ferdous, Marketing Manager, ACI Animal Health.He also discusse  about the mission & vision of ACI Pet Care Solution.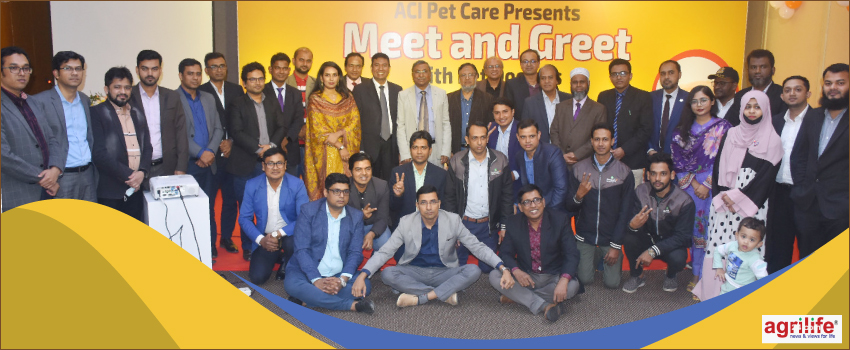 Dr. Hiresh Ranjan Bhowmik, Chief Advisor, ACI Animal Health, Dr. Md. A Saleque, Chief Technical Advisor, ACI Animal Health, Abu Sayed Muhammad Shameem, Marketing Director, ACI Animal Health, Dr. Md. Moynul Islam, Business Director, Vaccine, ACI Animal Health were also present & addressed their speech.

A short presentation on ACI Pet Care Solution was addressed by Memory Jahan Shimu, Sr. Product Executive, Pet Animal.

Finally Vote of Thanks given by Dr. Md. Amjad Hossain, Director Sales, ACI ACI Animal Health.