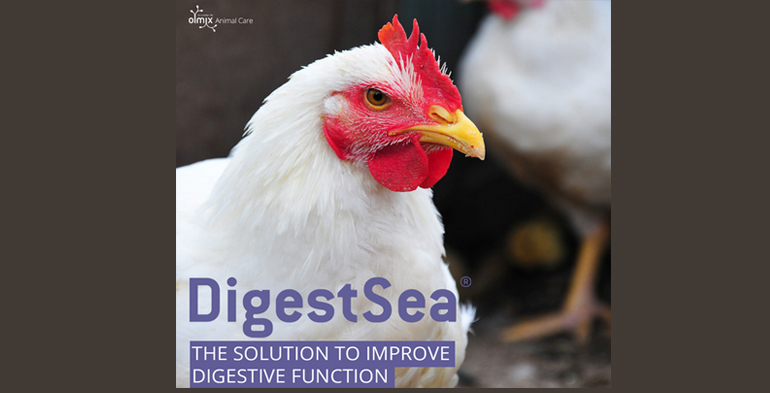 DigestSea® formulation increases enzymatic and salivary secretions, protects the liver and generally stimulates drainage (diuretic activity).
New scientific article on DigestSea®
Research Desk:After the egg peak, the poultry digestive system is highly solicited by the level of the nutrients supplied and the yolk formation, leading to a higher risk of metabolic troubles. DigestSea® administration improved egg production, particularly the laying rate persistence.
The histological examination demonstrated that DigestSea® reduced congestion and leucocytosis in the portal area compared to the competitor product based on Sorbitol-Choline formula. DigestSea® improved nutrient transfer between intestine, liver & blood and reduced the risk of metabolic troubles. In conclusion, the egg production was improved by 0,5 egg / week / poultry breeder.

For More Information on thw scientific articlr please click HERE