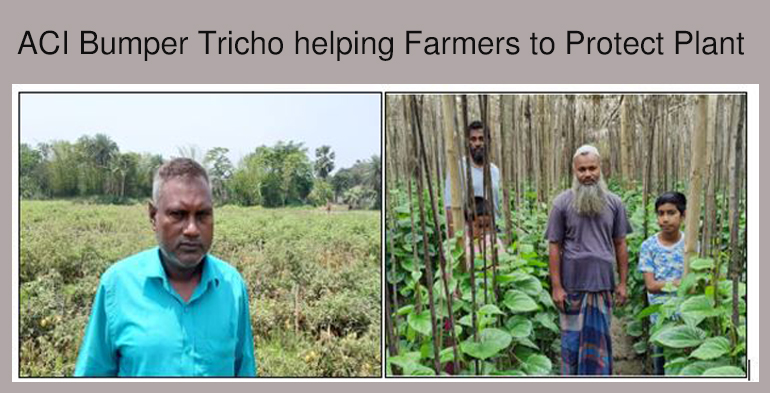 Agrilife24.com:In last November, ACI Fertilizer brought Bumper Tricho Powder in the market. Bumper Tricho is a type of Trichoderma spp. Fungi (Biofertilizer). Trichoderma as biological control agents have been widely used against many plant pathogens, such as viruses, bacteria, fungi, nematodes, and higher parasitic plants. By this time farmers used this product in their different crops and the company got many success stories from farmers.
Recently, farmers of Durgapur, Rajshahi used Bumper Tricho in their Betel Leaf plants and they found that the Root Rot disease are decreasing significantly. A farmer Mr. Nazrul Islam of Raniganj, Dinajpur cultivated Tomato in 2.5 Bigha land and in the early April he faced the Root Rot disease in his Tomato plant. He contacted our field supervisor and used Bumper Tricho there and the rotting problem has end immediately and now all his plants are growing normally without any disease.

Bumper Tricho also has antagonistic power against the leaf blast disease of Boro Rice. Last month, farmers of Dinajpur, Nilphamari, Chuadanga, Jashore, Faridpur etc. used this product in their field and got excellent results against the leaf blast disease.