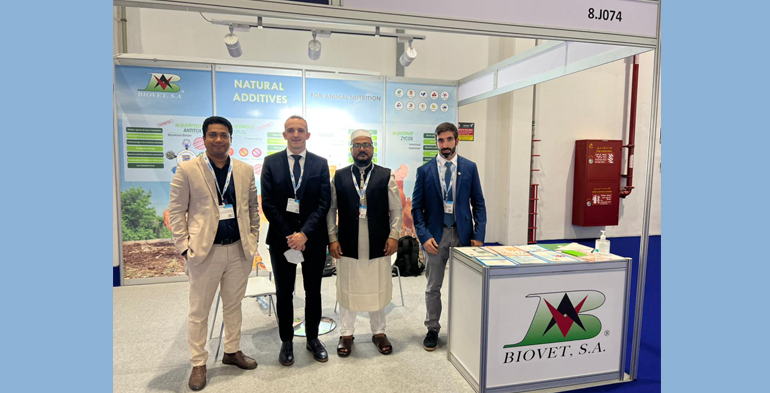 Agrilife24.com:VIV MEA 2021 has officially opened its doors! It's great to be back again after 2, 5 years.Today (24 November)is the second day and the fair will be end on November 25. With around 500 exhibiting companies from more than 40 countries. This event strongly driven by business. Biovet S.A. cordially invites you to visit at VIV MEA 2021, Booth number: 08.J074. Dr. David Diez, Director (Technical), Dr. Ekaitz Miguel, Manager (Aquaculture) of  BIOVET SA will be there to serve you.

Biovet S.A. Laboratories was founded in 1984 by a group of veterinarians and chemists with extensive experience in clinical practice and in the manufacture of additives and premixes for animal nutrition. Nowadays, Biovet S.A. is composed of a multidisciplinary team, which allows focusing on problems from multiple points of view in order to offer the best solution to real-life situations, providing a wide range of products and services.

For more than 30 years, in Biovet S.A. has worked in favor of productivity and animal welfare offering services such as: product development, additive manufacturing, feed formulation service, training and consulting, zootechnical services, analytical services, microbiological analysis and mycotoxin analysis service.