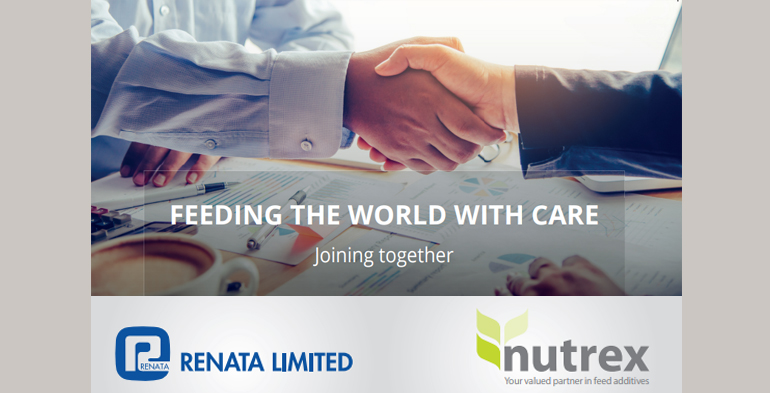 Business correspondent: Renata is one of the leading and fastest growing pharmaceutical and animal health product companies in Bangladesh. They become the exclusive distributor and will represent Nutrex feed additives on the Bangladesh market. A business agreement was recently signed between the two Companies.
To improve the growing poultry industry, "Our main aim is to produce safe food (eggs, milk, meat) at the consumer level." said Md. Sirajul Haque, Director, Animal Health Division, Renata Limited.
"At Nutrex we recognize Renata's values and ambitions. Together with Renata we want to provide farmers with feed additives that really have an added value and that will help them maximize animal performance through optimal digestion and gut health. Our shared ambition is to be a true partner for the feed mills and farmers." said Geert Van De Mierop, Managing Director of Nutrex.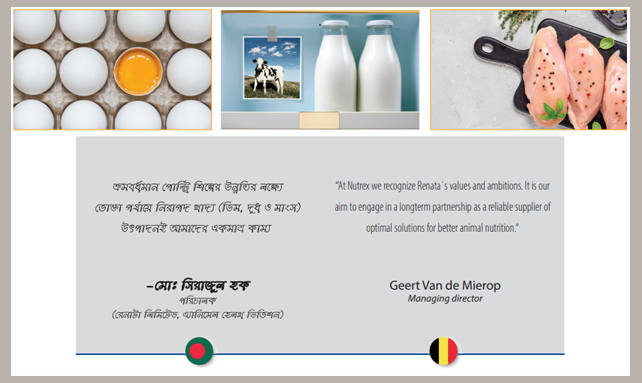 Nutrex is a research-driven company, specialized in development, production and marketing of additives for feed. It is our aim to engage in a sustainable partnership as your most reliable supplier of optimal solutions for better nutrition.