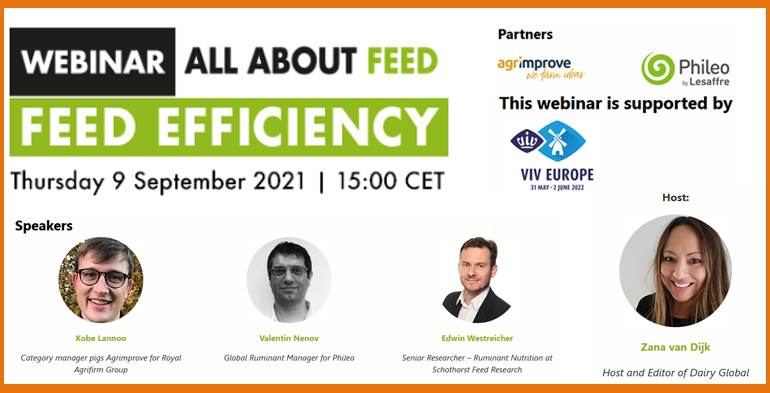 Agrilife24.com:This All About Feed webinar will focus on Feed Efficiency. The money spent on animal feed takes up the majority of the production costs on a farm. Therefore, it is important to get the most out of every kilogram of feed that is consumed by the animals, known as feed efficiency. This is not new, but even more relevant than ever, as constantly changing dynamics in agriculture keeps on challenging the animal protein supply. With tailor made feeding strategies,  it is possible to enter the next stage of feed efficiency. In this webinar the latest nutritional strategies will be highlighted to work towards an improved feed efficiency.
To attend  webinar on "Feed Efficiency" which will be hosted on September 9 at 15:00 CET Click HERE

This webinar will be hosted by Zana van Dijk. She's an editor from one of All About Feeds sister brands, Dairy Global.