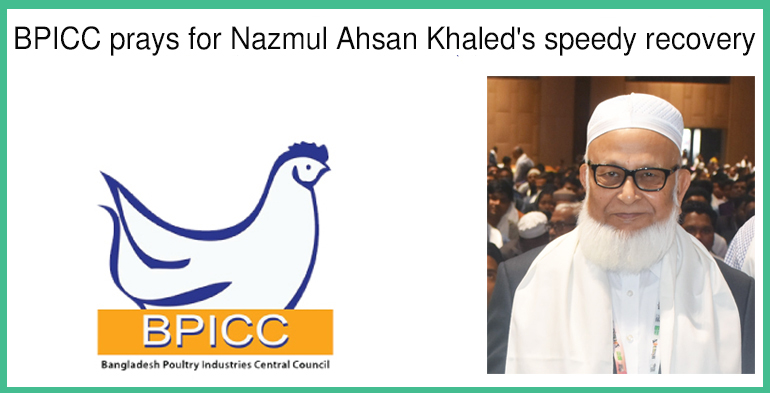 Agrilife24.com: Bangladesh Poultry Industries Central Council (BPICC), a central organization of the poultry industry, and its member organizations are praying for the well-respected Managing Director of the Nourish Group, Md. Nazmul Ahsan Khaled, who is being treated at a hospital in Dubai, United Arab Emirates.  Mr. Khaled recently broken his leg at the hotel lobby while in Dubai and suffered severe head, arm and face injuries.  His operation was later completed.
Mr. Moshiur Rahman, President of BPICC, said that all those involved in the poultry industry in Bangladesh are deeply shocked by the news of the illness of Mr. Md. Nazmul Ahsan Khaled. "I am praying to the Almighty that he may recover in the shortest time." Mr. Moshiur also requested everyone in the BPICC family to pray for his recovery from their respective positions.

In addition to the accidental illness, Mr. Khaled was taken to Dubai for physical treatment, so that he can return to us after completing the treatment well, we all pray.

According to the BPICC, they have regular contacts with Mr. Shamsul Arefin Khaled (Anjan), the eldest son of Mr. Md. Nazmul Ahsan Khaled and Vice-President of the BPICC. It is hoped that BPICC and the poultry industry family of Bangladesh will be by their side in any need.