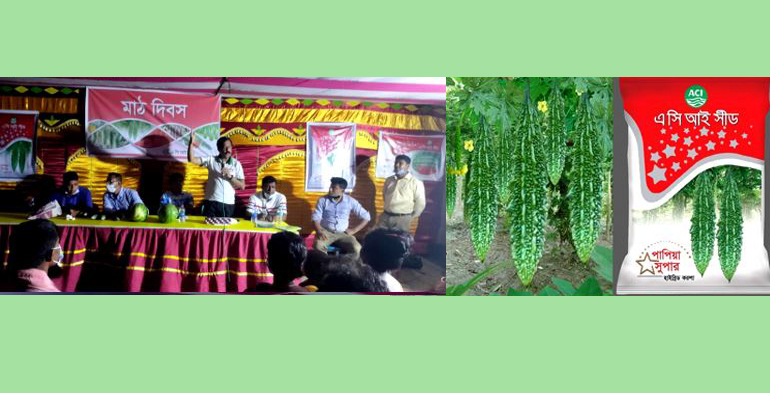 Agrilife24.com:ACI Seed conducted a field day on bitter gourd Papiya Super at Dumuria upazila of Khulna district recently. In total 80 farmers were present in the field day where Deputy Director, DAE Khulna, Upazila Agriculture Officer, Dumuria, Upazila Chairman were also present as special guests.
The participating farmers visited the field of Papiya Super and found outstanding performance of the fruit in terms of its size, shape and yield. Farmers were happy to see the yield result of 13MT/ acre yield with 99% marketable yield and virus-free condition.

Business Director, General Manager Marketing & Sales, Zonal Sales Manager, Area Manager were present on the field. Based on the encouraging response received from the participants, ACI Seed will conduct similar field days at different locations in the coming months.