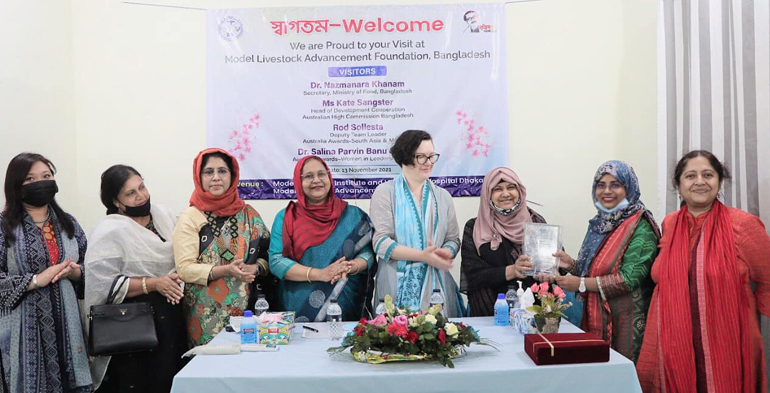 Agrilife24.com:Australian High Commission Bangladesh, Australia Awards, Women in Leadership Network Bangladesh visited Model Livestock Advancement Foundation and its activities on November 13. Australia Awards team handed over the crest to Dr. Salma Sultana, Founder and Chairman of Model Livestock Advancement as a sign of their gratitude.
Ms. Kate Sangster, Head of Development Cooperation, Australian High Commission Bangladesh, appreciated Dr. Sultana's undertakings, Ms. Sangster thinks that practical exposure is much needed because it can teach more people.

Dr. Mosammat Nazmanara Khanum, Secretary, Ministry of Food, People's Republic of Bangladesh said that everyone dreams but many people do not have the courage to fulfill that dream but Dr. Sultana has done it. She congratulated Dr. Sultana and hopes her activities will contribute to food security and safety.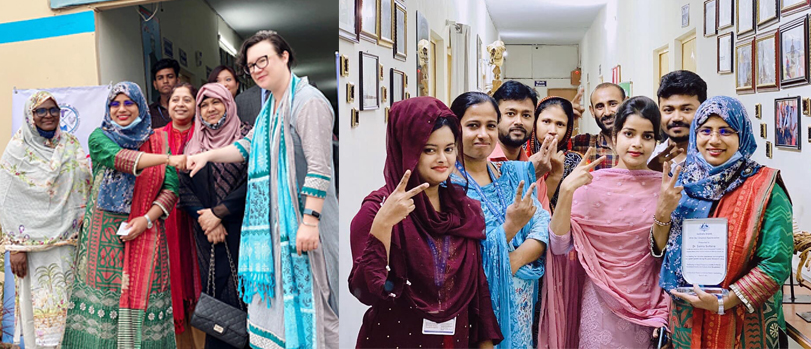 This event was also graced by the presence of  Rod Ervin Sollesta, Deputy Team Leader, Australia Awards, Khadiza Begum, Additional Secretary, Ministry of Public Administration, Dr. Salina Parvin Banu, Core Group Member, Women in Leadership Network Bangladesh (Former Chief Scientific Officer & Head of Plant Pathology Division at BARI- Bangladesh Agricultural Research Institute), Md. Lutfor Rahman Khan, Former Director, Department of Livestock Services, Dr. Anindita Shabnam Quarishi, Assitant Director (Diseases Control), Directorate General of Health Services, Haji Atiqur Rahman Atiq, Ward Councillor (Ward no.70), Ms. Salena Akther, Owner, Dinat Nursery and Flower and other distinguished guests.