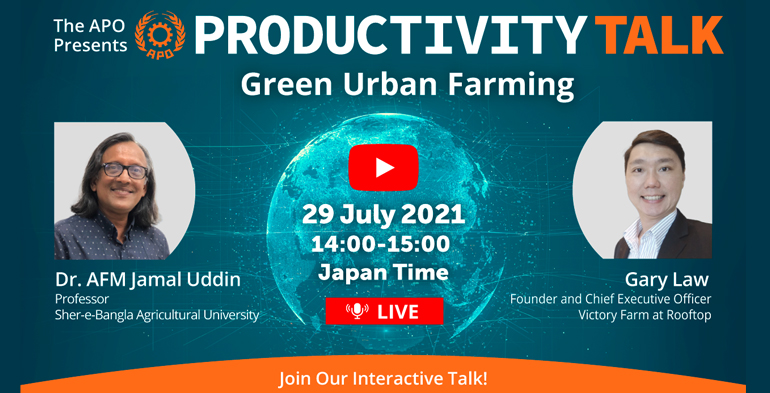 Agrilife24.com:The Asian Productivity Organization (APO) is going live on 29 July from 14:00 to 15:00 JST to talk about Green Urban Farming with Dr. AFM Jamal Uddin, Professor, Sher-e-Bangla Agricultural University and Gary Law, Founder and Chief Executive Officer, Victory Farm at Rooftop.
Join this APO Productivity Talk from here on 29 July, and feel free to ask questions or add your voice in the comments section.

If you're having trouble accessing the talk, click here instead.