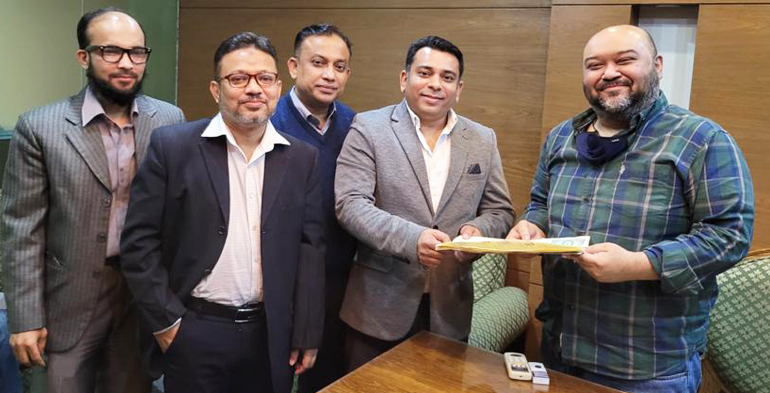 Business Representative: Phenix Poultry Ltd. is one of the leading and well-known day old chicks and feed manufacturers in the country. For a long time, in the livestock industry of this country Phenix Poultry has been conducting business with a reputation. Bangla-UK Agro Products Limited, an affiliate of ipe group, which produces and markets the feed of uk-bangla band, bought their feed mill located at Bagher Bazar, Gazipur.
An agreement in this regard was signed at the head office of Phenix Poultry and Hatchery Ltd. in Dhanmondi on February 10. Mr. Mezbah Uddin, MD of Bangla-UK Agro Products Limited and Mr. Rafiul Ahsan, MD of Phenix Poultry and Hatchery Ltd. signed the agreement on behalf of their part.

Md. Enayetul Islam, Director, UK Agro Products Limited, and Zahidul Islam, Director and Chief Technical Officer, and high-ranking officials of both the companies were peresnt on that occasion.

It is notes that BANGLA-UK AGRO PRODUCTS LTD. a fast growing poultry based company in Bangladesh. Since 2019 they are focusing of modern agricultural technology and safe food production. Gradually the skilled manpower engaged in this company and the executives of the company started marketing broilers, layers and sonali feeds among the farmers of the country.  In a very short span of time, their uk-bangla branded feed gained popularity among the farmers.  Keeping in mind the growing demand for uk-bangla feed, BANGLA-UK AGRO PRODUCTS decided to purchase this feed mill. Now the farmers will get uninterrupted supply & service of uk-bangla feed.