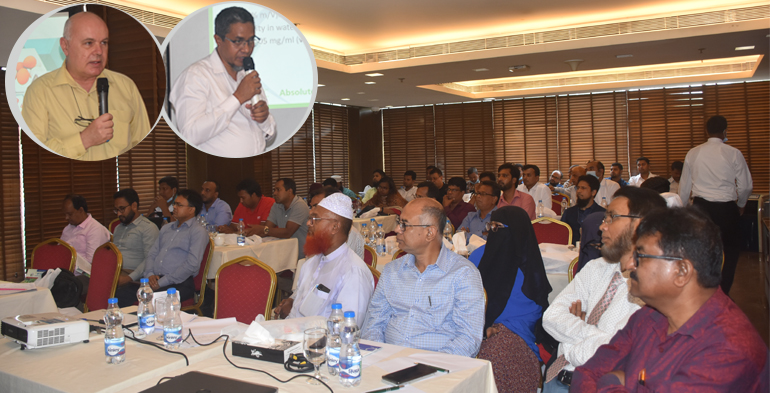 Business Correspondent: Livestock sector is contributing a lot to the economic and social development of our country. But in now- a days this sector are currently going through a critical period in our country. The emergence of new diseases and pestilences, rising prices of raw materials and scarcity have somehow slowed down the sector. Now is the time to really think and do something about our farmers. In order to keep pace with the times, farmers need to be provided with state-of-the-art and safe carrier-manufactured medicines in a state-of-the-art manner so that farmers can benefit from the accurate amount of medicine and without any side effects. Farmers should be encouraged to use it.
This was stated by veterinary experts at a technical seminar titled "Impact of the Pharmaceutical Formulations in Successful Treatments" at an elite hotel in Uttara, Dhaka on Sunday (May 15). The seminar was organized by Safe Bio Products Limited, a popular organization for farmers in the animal health sector. Stakeholders of various levels involved in the poultry and dairy industry of the country and high level officials of DLS  and eminent veterinarians participated in it.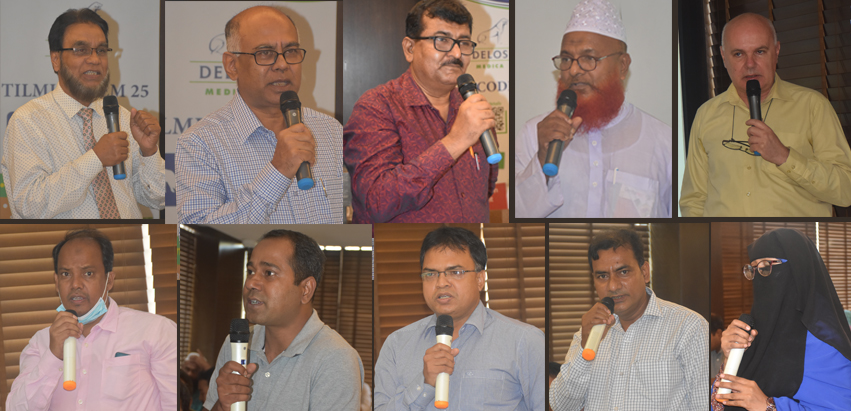 Expert speakers said that there are many farms at the marginal level who are rearing poultry in a traditional way. But we have to come out of this trend to face the challenges that are coming now. Farmers need to be given something new as well as all the stakeholders involved in this sector have to come forward. In order to retain marginal farmers, it is necessary to diagnose the disease through proper diagnosis and encourage them to use the highest quality products at the right time and in the right quantity. Veterinarians should have a play a strong in these areas. They have to work sincerely while maintaining the attitude of professionalism.

The seminar was attended by Export and Technical Director of Delos Medica Alexandru Baciu DVM & presented the products information. Delos Medica a renowned Romanian company in Europe, renowned for its veterinary medicine. During this time he briefly outlined the activities, mission and vision of Delos Medica.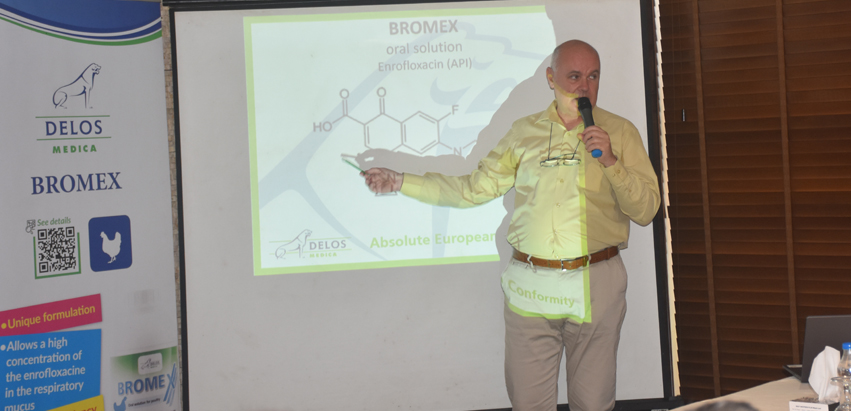 Dr. Alexandru said Delos Medica has been successfully supplying their products to more than 14 countries around the world. During this time he gave presentations on three products of the brand name Bromex (Enrofloxacin 20% + Bromhexin HCL 1.5%), Florfenidem 10 (Florphenicol 10%), Tilmicodem 25 (Tilmicosin 25%). They have over 18 years of experience in manufacturing, developing and researching these products. Their factory received GMP certification in 2006 and has three production lines producing water soluble premixes, oral solutions and tablets. They also have a different line for injectable. They have the world's most advanced technology to deliver their products from production to customer.

Delos Medica has been using unique carriers to produce the right amount of poultry and large animal with the least amount of side effects and effective medicine in unique doses through unique formulations that have already benefited farmers. Due to the difference between drinking water in summer and winter, he presented a new formula without following the conventional method to prevent wastage of medicine. This will make it possible for farmers and veterinarians to give the right amount of medicine daily, no matter how much or how little water is used, so that there will be no problem in production, weight and no waste of money through extra medicine. The practice should start now and gradually all farm owners, stakeholders will be encouraged by veterinarians to apply this formula. Managing Director of Safe Bio Products Ltd. Dr. Sorwar Jahan took part during his discussion.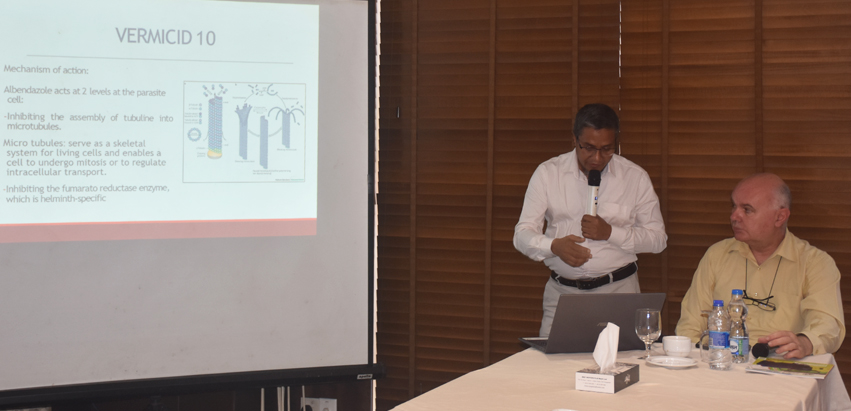 Dr Sorwar Jahan discusses in detail the effectiveness and novelty of Vermicid 10 (Albendazole 10%), a new product imported from Delos Medica. The use of conventional levamisole (mainly tapeworm), piperazine (round deworming) is a half-treatment for worm control, on the other hand it also causes problems in egg production and body weight. So Albendazole is the only right choice for complete worm control which is very effective against all types of worms including tapeworms, roundworms. Besides, it is tasty and very safe. Even it is use 5 times of normal dose, there is no change in egg production and weight. Vermicid 10 has already given new hope to farm owners and veterinarians.

The guests who came to the seminar said that in order to take the development of our country forward, we have to enrich the livestock more. In order to strengthen the hand of Hon'ble Prime Minister, we all have to work sincerely for the development of livestock.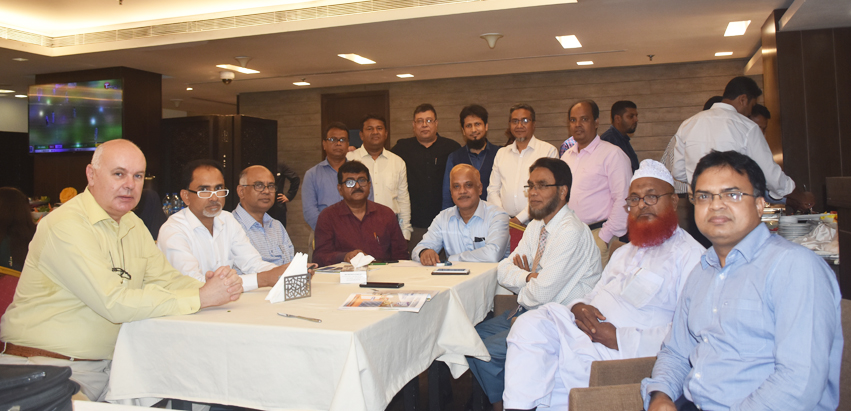 Former Deputy Director (Administration) of the Department of Livestock and Advisor of Diamond Egg Group Dr. AKM Ataur Rahman, Gazipur District Livestock Officer. SM Ukil Uddin, former PSO of DLS and very popular poultry consultant to farmers Dr. Akhil Chandra, General Secretary of Bangladesh Poultry Farm Protection National Council Khandaker Md. Mohsin delivered the speech.

At the end of the presentation, Dr Sorwar and Dr. Alexandru answered various questions from the guests.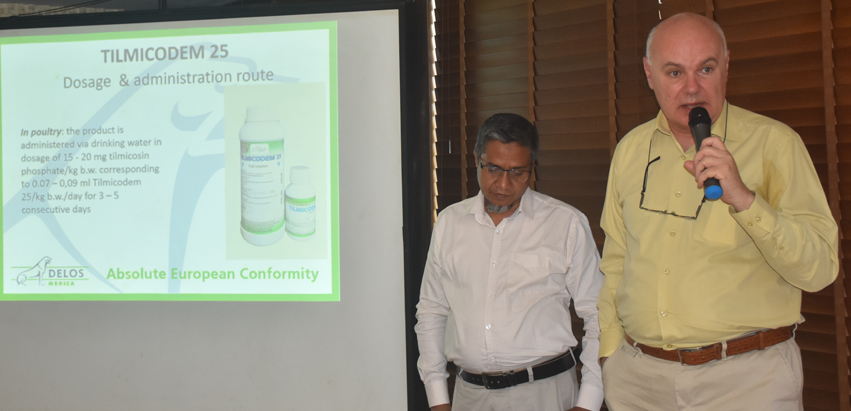 Poultry consultants who attended the event felt that the products discussed at the seminar would play a significant role in tackling the current challenges facing farmers at the field level. That's why they said. Many thanks to Mohammad Sarwar Jahan & Safe Bio Products Ltd.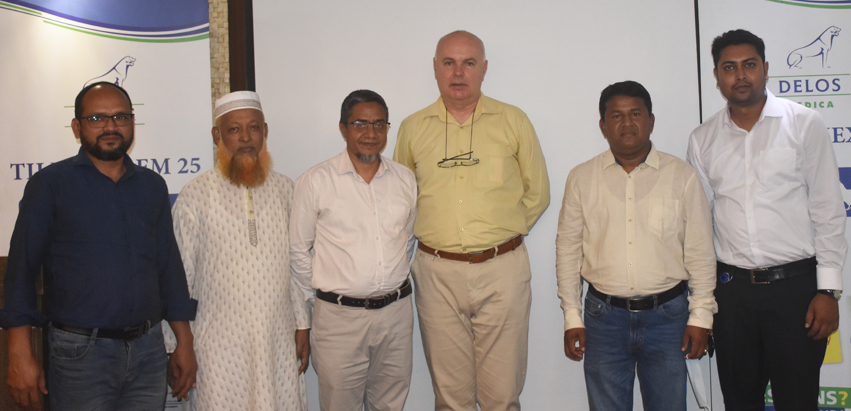 Chairman of Safe Bio Products Ltd. Mr. Rahim Sikder, Director Gazi Zafar Ahmed and Md. Zahid Hossain  & senior officials of the company were present on the occasion.