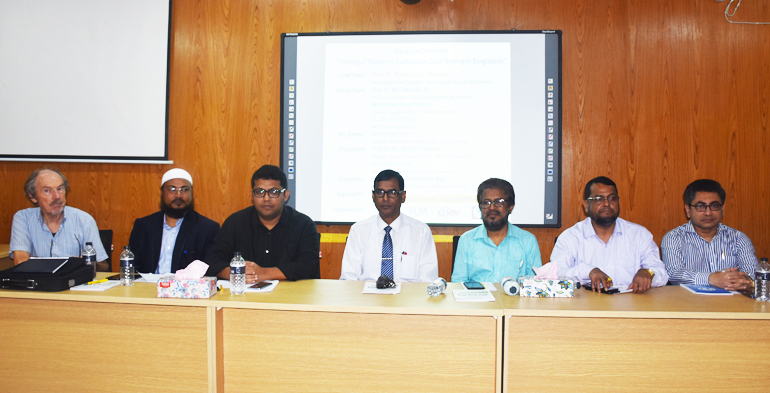 Staff reporter:Dairy farming has become a growing part of the national income in Bangladesh. It has important role in the reduction of poverty and rise in self-employment of youth. One of the main challenges in this farming situation is to keep the cows healthy.
Bangladesh Dairy Farmers Association (BDFA) concerned with the health of dairy cows and trying to build up awareness about farm management, feed formulation, nutrition & disease management etc. among dairy farmers of Bangladesh by organizing effective hands on and interactive training program in different parts of Bangladesh.

As part of this continuous training, "Training of trainer for sustainable dairy farming in Bangladesh" Inaugurated today (11 November) at ASVM seminar room of Sher-e-Bangla Agricultural University. The four-day training will be continued till November 14 & is collaborated by Sher-e-Bangla Agricultural University, PUM Netherland senior experts, KEMIN & Doctor's Agro-vet Ltd. Around 40 selected dairy farmers participating in this training.

Prof. Dr. Kamal Uddin Ahamed, Vice-Chancellor, Sher-e-Bangla Agricultural University Was present as the chief guest on the inaugural day. Prof. Dr. Sekender Ali, Pro. Vice-chancellor, SAU, Dr. Md. Rafiul Karim, MD Doctor's Agro-vet Ltd were also present as special guest.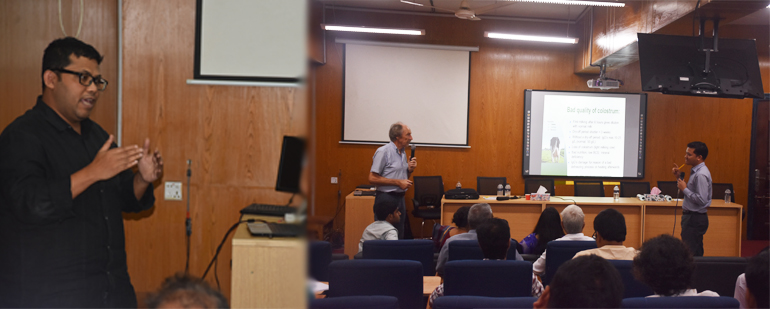 on the inaugural day Assistant Prof. & Chairman, Department of Dairy science Mr. Ashikur Rahman presented a Key note on "Dairy Farming Practices in Scope & challenges". Prof. Dr. Md. Mufazzal Hossain, chairman Department of Animal Nutrition, Breeding & genetics was present as Discussant while chaired by Pro. Dr. Md. Anwarul  haq Beg, Treasurer, SAU & Dean (Incharge), Faculty of animal science & veterinary  medicine and co-chaired by Shah Emran Shah, secretary, Bangladesh Dairy Farmers Association.

In this four-day training dairy farmers will be trained both theoretical & practical knowledge from renowned dairy specialists. Marten Pelleboer, Trainer of PUM Dairy Farming Programme & Dr. Sudhir kumar singh, Phd, Head TS Ruminant, Kemin industries south asia pvt. Ltd will be present as trainer.